01. welcome
Stop and Check. Don't Infect.
By preventing the spread of viruses, you can maintain a safe and healthy workplace while providing peace-of-mind to anxious staff, inmates, patients, students, visitors and the general public.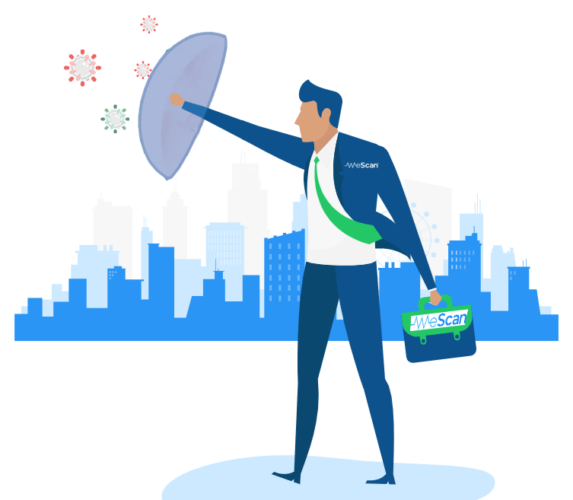 01. welcome
First Line of Defense
To Your Company's
Health
With infrared thermal imaging and fast temperature detection, the non-contact kiosks help identify the presence of fever as a symptom of contagious illnesses such as coronavirus.
Protect Your Team with WeScan
Fever is the best predictor of infection. The WeScan is the only self-serve, contact-less body temperature screening kiosk. Connect with us to discover the quick, safe, and accurate solution for elevated body temperature screening.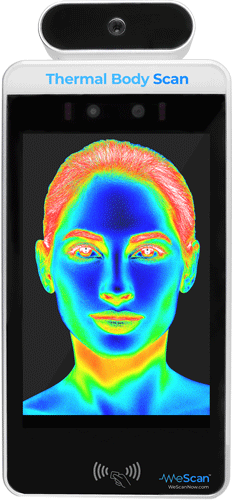 01. welcome
Fast - Infrared Heat Sensor
WeScan utilizes touchless state of the art infrared heat sensors. Within 2 seconds, the individual is scanned with accurate temperature reading.
02. entry management
Normal Temperature Reading
The normal temperature threshold in WeScan can be set by the client. The green indicator grants access into the facility.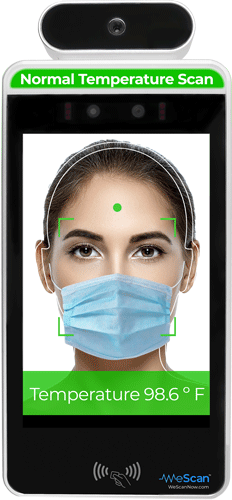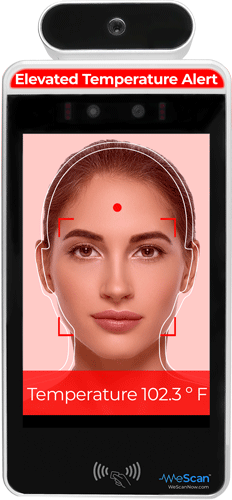 03. entry management
Elevated Temperature Alert
WeScan instantly recognizes elevated body temperatures. The device sends an alert via email and/or text message to the client in real-time.
The fever sensing technology denies access to keep public spaces safe.
04. Mask
Mask Detection
The optional Wescan mask detection setting sounds an alert that a protective face covering is required for scanning.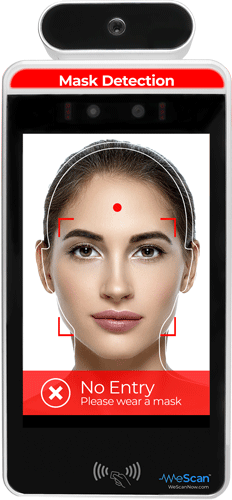 05. Cloud
Secured Cloud Storage
Powered by AWS
WeScan stores and backs up all scanned data onto secured cloud based servers.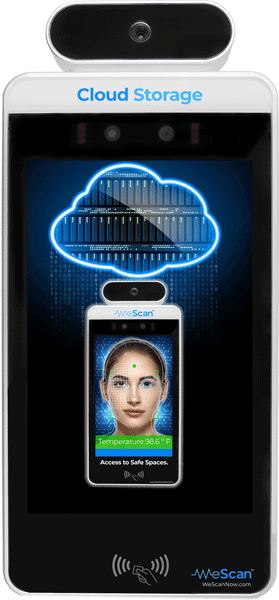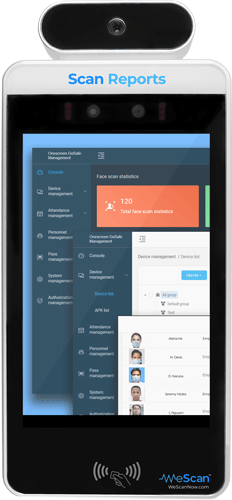 06. Dashboard
Intuitive Admin Dashboard & Reports
WeScan reports include Body Temperature, Face Scan Images, Scan Stats, Employee Attendance, and more.
07. printing
Label Printing Feature
Automatically print a label/sticker if normal temperature/mask is detected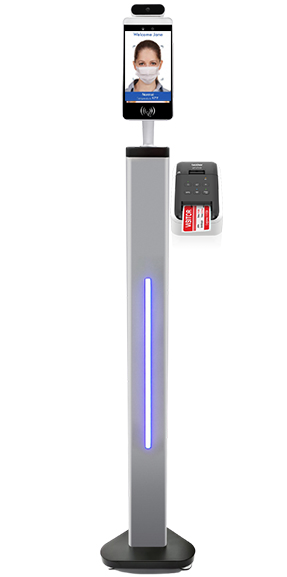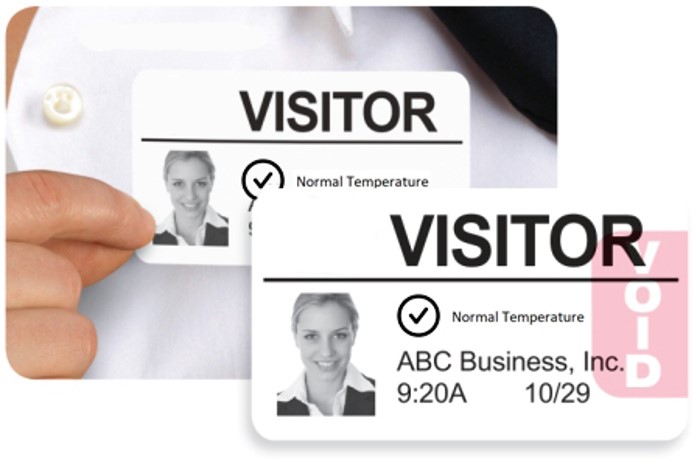 08. FAQ
Frequently Asked Questions